Learn about Lemurs and Madagascar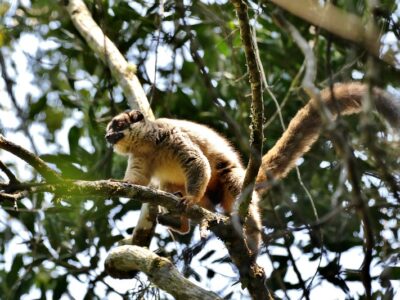 Over 100 species of lemurs live in Madagascar, and nowhere else.
Because Madagascar is isolated, most of its fauna and flora is found nowhere else! Madagascar is full of unique landscapes, from limestone pinnacles called tsingy to lush rainforests, spiny deserts, and deep canyons.
Lemurs adapted to these unique landscapes, evolving into over 100 species across the island.
Did you know that lemurs help the forest grow? That they have beautiful singing voices? Or that some self-medicate with millipedes? Learn these top ten facts about lemurs.
Learn about individual species in these fact sheets: where in Madagascar they live, what they eat, what threats they face, and more. Each sheet is available as a web page and a one page PDF.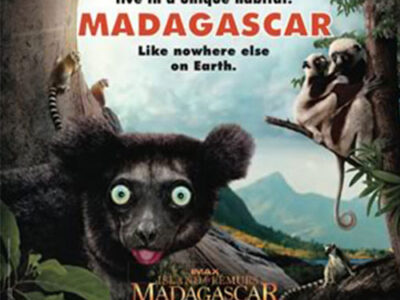 These teaching resources help students learn about lemurs. Find lessons and activities from the Lemur Conservation Network and others about lemurs and Madagascar.
Conservation professionals must collaborate and share knowledge. These professional resources can help further your research and build connections for collaboration.
The Lemur Conservation Network collaborated with the BBC on this lemur guide. Learn how many species there are, where they're found, and why so many are endangered.
Working in Lemur Conservation
Zoboomafoo and Coquerel's Sifakas
Traveling to Madagascar