About the Lemur Conservation Network
We believe that lemurs can be saved from extinction if we all work together.
The Lemur Conservation Network creates spaces for inspiration, education, empowerment, and collaboration for the lemur conservation community, Malagasy people, and lemur fans so that Madagascar's wildlife can thrive.
By providing a network of over 60 conservation organizations, we raise awareness for lemurs and those working to save them from extinction in Madagascar.  We also promote the World Lemur Festival, create educational materials, and inspire people around the world to love lemurs. We empower lemur fans to help lemurs by learning about them, traveling to Madagascar, and supporting conservation through sharing, donating, and volunteering.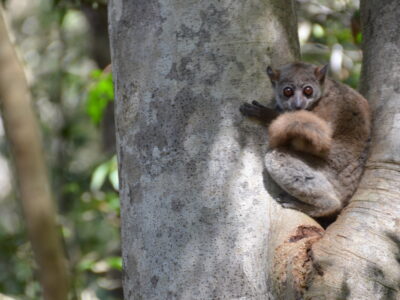 The LCN launched in 2015 as a project of the IUCN Species Survival Commission Primate Specialist Group. In January 2021, we became an independent not-for-profit organization registered in the USA.
Our international team of staff and volunteers are passionate about saving lemurs from extinction. We have backgrounds in science, communications, technology, zoos, and more.
Learn how to find partnerships, collaborators, or lemur conservation organizations to support using the Lemur Conservation Network website.
MEMBERS OF OUR NETWORK
Learn more about the conservation organizations, research groups, and zoos that are working to save lemurs from extinction. View a full list of network members or browse member profile pages below.
These organizations work to save lemurs from extinction through community support, reforestation, education, pet rehabilitation, and more.
These university-affiliated research groups are located around the world. They support lemur conservation through scientific research both in Madagascar and at their university.
These zoos participate in the lemur species survival plan through planned breeding and support lemur conservation projects in Madagascar.
SIGN UP FOR OUR NEWSLETTER