Become a Business Supporting Member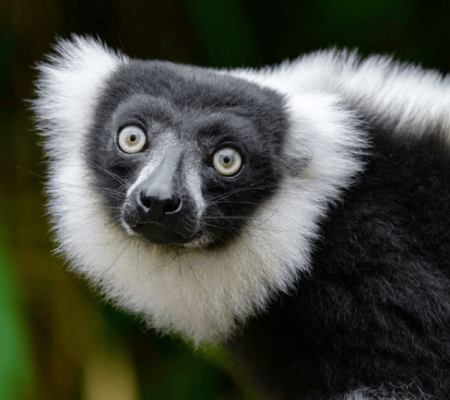 We welcome businesses who want to help save lemurs from extinction.
Business memberships financially support our work and show your clients that you support conservation in Madagascar.
All supporting members — individuals, businesses, and zoos — support our outreach in Madagascar as well as small Malagasy-led conservation initiatives.  We will vote on conservation projects to support with our collective donation twice a year!
These memberships are renewed annually, and can be started at any time during the year.
COSTS AND BENEFITS
for Business Supporting Members
Benefits
For the time period that your membership is active, business members:
Can promote your business as a supporting member of the Lemur Conservation Network on your website, social media, marketing, and at events, including 

adding the LCN logo to your website

Will be listed by tier on our website with a link to your website
Will be featured in two social media posts per membership year
Can vote on small Malagasy conservation projects to support twice a year
Membership Tiers for Businesses
$150: Bronze (1 vote)

Available to businesses in least developed countries

$500: Silver (3 votes)

Available to all businesses

$1,000: Gold (5 votes)

Featured in one blog post per membership year

$2,500 or more: Platinum (10 votes)
If you'd like to explore other ways to financially support the Lemur Conservation Network, please get in touch to discuss.
Apply Now
Businesses must be approved by the Lemur Conservation Network's leadership team to ensure there are no conflicts of interest. Send an email to lemurconservationnetwork@gmail.com to discuss becoming a Business Supporting Member.