Our team is dedicated to raising awareness for lemur conservation.

Lucía Rodríguez Valverde
Director
Lucía Rodriguez is a Costa Rican conservationist who is specialized in psychology and passionate about nature conservation, social development, and human wellbeing. She has experience working in several different conservation and social initiatives in Costa Rica as well with projects for lemur conservation in Madagascar. She is truly motivated to use her passion for lemur education to encourage more awareness and action among the general public, and in the conservation education field. She holds a Masters degree in Conservation Leadership from Cambridge University.

Seheno Corduant-Andriantsaralaza, PhD
Madagascar Manager
Seheno is a biologist who earned her PhD from the University of Antananarivo in joint collaboration with the French Agricultural Research and International Cooperation Organization. Her doctoral research focused on seed dispersal of Malagasy baobab trees. Previously, Seheno worked as a scientific coordinator at the NGO Reniala- Lemur Rescue Center . This work drove Seheno to become a lemur advocate and passionate about lemur conservation. Seheno also works for the NGO Lemur Love.
Lynne Venart
Digital Communications Manager, Co-Founder
Lynne has worked in design and user experience for nonprofits and museums for over 20 years. In 2014, she partnered with the IUCN Species Survival Commission to launch the Lemur Conservation Network. Now serving as LCN's Digital Communications Manager, Lynne applies her experience in online engagement to promote conservation success stories and help people around the world fall in love with lemurs and want to help save them. She holds a Masters degree in Conservation Biology from Miami University's Project Dragonfly program.
Laura Hemlock
Social Media Lead
Laura is a lifelong lover of all things natural who grew up in Minnesota digging up salamanders and chasing frogs. She has now translated her love of nature and background in filmmaking into a YouTube Channel for children, "Diggin' Into Nature with Laura." During the day she is the Communications Manager for the Rockefeller Center for Public Policy at Dartmouth College. Laura holds a BA in Communications from Northwestern University and a MA in Biology from Miami University.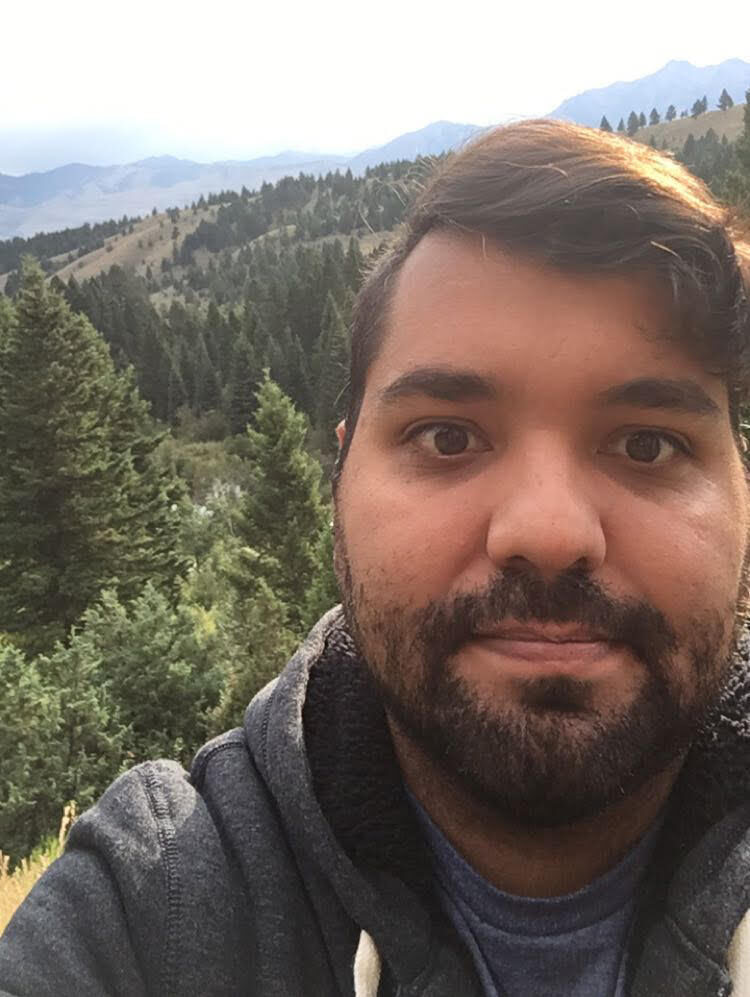 Bryan Vasquez
World Lemur Festival Lead Coordinator
Bryan Vasquez leads the team effort to encourage zoos, universities, and others around the world to celebrate the World Lemur Festival. He has worked on many conservation projects for species such as snow leopards, bats, and black-footed ferrets, and at the intersection of guest services and wildlife conservation for many organizations, including the Red River Zoo, the Amazon Spheres, the Seattle Aquarium, Bats Northwest, and Walt Disney World. Currently, he is the Guest Engagement Manager at the Woodland Park Zoo in Seattle. He holds an M.A. in Biology from Miami University.
Science Communication and Education
Malagasy
Diamondra Ranaivoson

Misa Rasolozaka
English
Stephanie Canington

Coral Chell
Jessica DeVille

Brogan Mace

Helen Morris

Rebecca Owens

Ellen Weatherford
French
Illustration
View some of these illustrations on TeeSpring.
Felinar Mr. Lemur
Sonia Antoine
Tim Iland
Caitlin Hansen
Ricardo Beltran
Louise Miller
Angela Tong
Jak Walter
Project Advisors
Kim Reuter, PhD
Kim co-founded the Lemur Conservation Network by reaching out to hundreds of researchers and conservation organizations, and crafting their content for our website and social media channels. Kim is the Chief Executive Officer of Franklin Scholars, a social enterprise working on peer mentoring programs in British schools. She also does consulting work for the World Bank and Global Wildlife Conservation. She previously worked as the Senior Technical Director of the Gaborone Declaration for Sustainability in Africa. Kim volunteers for the IUCN SSC Primate Specialist Group, is a Board Member for Lemur Love, and a Committee Member of the Anglo-Malagasy Society.
Christoph Schwitzer, Ph.D.
Dr. Christoph Schwitzer has been Director of Conservation at the Bristol Zoological Society since 2014. He is the Vice Chair for Madagascar and Red List Authority Coordinator of the IUCN Primate Specialist Group. He is also Vice President for Captive Care and Breeding of the International Primatological Society, and Executive Secretary of the Association Européenne pour l'Etude et la Conservation des Lémuriens, a consortium of European zoos dedicated to lemur conservation. Christoph's recent research focuses on how different critically endangered primates are coping with habitat degradation and fragmentation with regard to their behaviour patterns, food intake, population density, and parasite burden.
Steig Johnson, Ph.D.
Dr. Steig Johnson is a biological anthropologist interested in population biology, community ecology, and conservation of nonhuman primates. He's spent the past 20 years studying lemurs in southeastern Madagascar, from the ecology of a lemur hybrid zone in the Andringitra mountains to the abundance and genetic structure of lemurs in fragmented lowland forests.
Jonah Ratsimbazafy, Ph.D.
Dr. Jonah Ratsimbazafy is a native of Madagascar who received his PhD in Physical Anthropology from the State University of New York at Stony Brook. He is currently the Secretary General of a Malagasy Primate Group (GERP), an Adjunct Professor within the Faculty of Sciences and the Department of Veterinary Medicine at the University of Antananarivo, and the group leader of CITES for lemurs within the General Direction of Forests in Madagascar. He has studied lemurs and conducted lemur conservation projects in collaboration with the local communities for over 20 years. He is a co-Vice-Chair of the IUCN/SSC Specialist Group-Madagascar.
Former Staff and Volunteers
Thank you to everyone who has contributed to the Lemur Conservation Network over the years.
Vololonirina Cynthia, Malagasy Science Communication Volunteer
Matthew Moskwik, Science Education Volunteer

Ellesse Janda, Science Education Volunteer

Amber Wyard

, Science Communication Volunteer

Meghan Bohn, Science Communication Volunteer

Elise Zienkowski, 2020-2021 World Lemur Festival Volunteer
Katie Hallsten, Science Communication Volunteer
Maddie Henning, Science Communication Volunteer
Katy Tanis, 2020 World Lemur Festival Volunteer Illustrator
Legloo Art, 2020 World Lemur Festival Volunteer Illustrator

Narovana

Erika Radavidrason, 2020 World Lemur Festival Volunteer
Christina Burt, 2020 World Lemur Festival Volunteer
Allie Dudash, 2020 World Lemur Festival Volunteer
Nicole Troy, 2020 World Lemur Festival Volunteer
Catherine Wysoczanski, 2020 World Lemur Festival Volunteer
Natalie Park, Science Communication Volunteer
Kristina Graves, Science Communication Volunteer
Alice Scott, Science Communication Volunteer
Corey Romberg, Director
Fabiola Holiniaina Kjeldgaard, Community Outreach Coordinator
Phil Reeks, Blogger
Cecily Marroquin, Blogger
Carmen Liberatore, Blogger
Jen Miller, Social Media