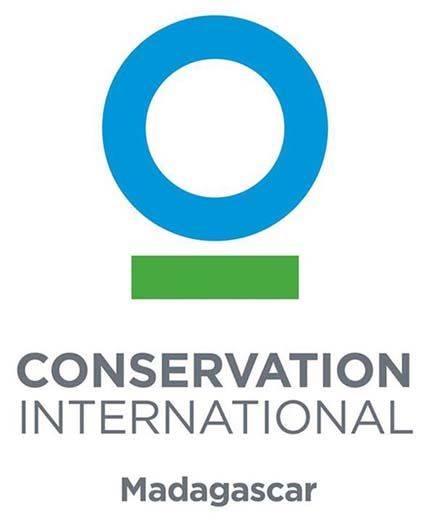 What We Do
For more than 25 years, Conservation International (CI) has been protecting nature for the benefit of human wellbeing. Thanks to the help of our 900 person staff, we now reach communities in over 30 countries to help build a healthier, more prosperous, and more productive planet.
CI's impact on lemur and environmental conservation in Madagascar is achieved through on-the-ground work and through research, publication, and grant-giving initiatives at the international level.
How We Protect Lemurs And Other Wildlife
CI has been working on a variety of programs in Madagascar since 1980 including biodiversity protection, environmental policy, and community programs. At the international level, CI's Primate Action Fund—in partnership with the Margot Marsh Biodiversity Foundation—has contributed to global biodiversity conservation by providing strategically targeted, catalytic support for the conservation of endangered nonhuman primates and their natural habitats for over ten years. In addition, CI is well known for its role in publishing newsletters, journals, and books that aim to connect field researchers, conservationists, and captive-care professionals. Notably, CI was a key supporter and financier of the Lemur Action Plan; the document around which this website was built.

Other CI publications include:
The Tropical Field Guide series, which includes Lemurs of Madagascar and various other pocket guides
Primate Conservation, an open access scientific journal which publishes in-depth articles of interest to primate conservationists
Dozens of articles, reports, and scientific manuscripts published by CI employees about their work in Madagascar and across sub-Saharan Africa more broadly
In addition to working on-the-ground in Madagascar, CI develops the tools needed by governments and NGOs around the world to combat habitat degradation. One example of this, is Firecast, which is a fully automated analysis and alert system that uses satellite image technology to provide real time updates about active fires and fire risks to users around the world. This technology has been used in Madagascar to analyze fire risk in the country's national parks, and helps track where fires are most likely to occur and when.
What Lemur Species We Protect
Through the Primate Action Fund, CI has helped fund conservation programs for dozens of lemur species, including everything from basic research on the northern sportive lemur (which has less than 50 individuals left in the wild) to the impacts of cyclones on black-and-white-ruffed lemurs in eastern Malagasy rainforests. In addition, the organization's work on the ground (such as in the Ankeniheny-Zahamena Corridor – one of the largest vestiges of dense rainforest in the country) has impacted well over thirty species.
How We Support Local Communities

In Madagascar, CI works closely with local communities to increase its impact by providing financial and technical support, building capacity, and supporting strategies of development towards a green economy. Financial support is provided both by headquarters – through the Primate Action Fund and via other initiatives – and by programs managed by country-level staff.
For example, the Node Small Grants Program awarded small subsidies to local communities in order to provide economic incentives for conservation programming. This enabled communities to undertake environmental conservation activities while improving local livelihoods. This program funded 316 micro-projects benefiting over 7700 households in six sites around Madagascar through 11 partner organizations.
Another example, CI's Project Tokantrano Salama brought family planning services, access to drinking water, and sanitation services to areas in Madagascar with high biodiversity. Coupled with environmental education, this program aimed to decrease the impact on natural areas and to increase human wellbeing.
Finally, CI has worked—and continues to work—with local communities on a variety of eco-tourism projects. In the past, they helped build the capacity for communities to manage parcels of forest (100 to 2500 hectare) in eastern Madagascar. This project aimed to impact over 74,000 people in 23 towns along the Ankeniheny-Zahamena Corridor, a 384,000 ha forest that contains vast amounts of Madagascar's biodiversity.