Celebrate lemurs on World Lemur Day, Friday October 26! World Lemur Festival events will be held in Madagascar and around the world in October and November.
This event listing will be updated throughout the month.
Events in Madagascar
ANS Ampefiloha
Dihin'ny Varika Maneran-tany 2018 Andiany Faha Dimy
Hosted by: Festival Mondial des Lémuriens
Friday, October 5, 2018
8:00 AM – 6:00 PM
—
SAVA region
At Andapa: one of Madagascar's largest festival
There will be many participants, a parade, dance contests and much more.
October 31st
Hosted by: Lemur Conservation Foundation, Madagascar National Parks and the World Wildlife Fund
Events in North America
Sacramento Zoo
World Lemur Day
Saturday, October 13, 2018
10:00 AM – 3:00 PM
Activities:
Crafts

Enrichment Making

Photo Booth
Merchandise for Lemur Love and Lemur Conservation Foundation will be available for purchase!
—
YOLO Brewing Co.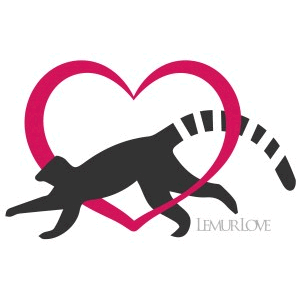 Lemur Love's World Lemur Day Sacramento Celebration
Thursday, October 11th, 2018
5:00 PM – 9:00 PM
YOLO Brewing Company will be hosting Lemur Love's World Lemur Day Sacramento Celebration!
We will be celebrating these adorable primates with snacks, games, lemur swag, and the LAST KEG of "Lemur Alone" Milkshake IPA! Make sure you don't miss out on getting the last of the brew, because once the keg is finished, it's gone! Come help us finish it (and for a great cause)!
We will be hosting "Lemur Jeopardy!", so make sure you bring your thinking caps to help you win a prize! We will also be hosting "Lemur Bingo" for a more relaxed, luck-based game that everyone can enjoy!
Funds raised at this event will go towards Lemur Love's lemur conservation efforts in Madagascar to help protect these beautiful families and their homes, as well as helping local villagers thrive, through continuous support of their Women's Association programs.
Swing by and say "Hi", and celebrate lemurs with us for a great cause, and stock up on that lemur swag! We appreciate your support, and so do the lemurs!
—
North Park Beer Company
Lemur Love's World Lemur Day San Diego Celebration!
Tuesday, October 23rd, 2018
4:00 PM – 9:00 PM
Silent Auction and Raffle
Pre-Sale Ticket – https://www.eventbrite.com/e/world-lemur-day-san-diego-celebration-tickets-50566601065
Lemur Flower Crown Pin for buying a pre-sale ticket!
—
Lemur Conservation Foundation
World Lemur Festival
Saturday, October 13th, 2018
11:00 AM – 3:00 PM
Join us in celebrating the first annual World Lemur Festival at the Alfred R. Goldstein Library on Saturday, October 13, from 11am to 3pm. The World Lemur Festival is a series of international events held throughout the world in October to celebrate lemurs and raise awareness for lemur conservation. The Lemur Conservation Foundation is proud to partner with Ringling College of Art + Design to bring this family friendly international celebration to Sarasota, Florida.
Highlights include:
Featured artwork by students and faculty from the World Lemur Festival Juried Exhibition—winners announced at 2:30 PM

Dress up as your favorite lemur for a chance to win the costume contest prize—winners announced at 2:00 PM

Fun and educational conservation activities for all ages, including face painting, coloring, and games

Taste free samples of Nature's Path EnviroKidz delicious cereal bars and learn how EnviroKidz and LCF are partnering to help save lemurs

Film screening of the BBC special "Madagascar: The Land Where Evolution Ran Wild" narrated by David Attenborough at 11:00 AM and 1:30 PM

Expert talks about lemurs by Dr. Alison Grand and Dr. Erik Patel at 12:00 PM
The World Lemur Festival is FREE and open to the community.
All students, faculty, and staff at Ringling College of Art + Design, New College of Florida, State College of Florida (Manatee-Sarasota), and University of South Florida (Sarasota-Manatee) are eligible to submit entries for the juried exhibition. To submit, fill out the form at this link: bit.ly/lemur2018
—
San Diego Zoo
Dates/Times TBD
—
Duke Lemur Center
Dates/Times TBD
—
Cameron Park Zoo
World Lemur Day
Saturday, October 27th, 2018
10:00 AM – 12:00 PM
Lemur Activities and Keeper Talks!
—
The Riptide
World Lemur Day Fundraiser
2nd Annual
Blue-Eyed Black Lemur Conservation
Hosted by: AEECL
Friday, October 26th, 2018
6:00 PM – 9:00 PM
-Blue-Eyed Black Brew
-Silent Auction
Events in Europe
Noah's Ark Zoo Farm
World Lemur Day
Saturday, October 27th, 2018
10:30 AM – 5:00 PM
Stall set up for games all day, and with artwork from the animals!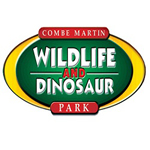 —
Combe Martin Wildlife & Dinosaur Park
World Lemur Day
Date/Times TBD
Events in Asia
Japan
Japan Monkey Centre
Term: October 1st to 31st  *except for closing day
Event Contents:
◆Lemurs' October Fest in JMC
DATE: October 6th & 7th  11:00a.m. to 4:00p.m.
◆Lemur BINGO
DATE: October 27th  starts at 1:00p.m.
◆Lemur Dance Festival♪
DATE: October 28th  1:00p.m. to 3:00p.m.
◆All Stripes Come and Gather!
DATE: October 28th 3:00p.m
We gather up with black and white stripe clothes on and take group
photos.
◆Talks
・Kyoto University Monkey Sunday Salon
October 7th  Mr. Itoigawa from Kyoto University Primate Research
Institute
・Museum Talk
September 30th  "Meeting Wild Lemurs"  Rie Akami
October 21st     "Introduction of Lemurs into Japan" Koshiro Watanuki
October 28th     "The Secret of Lemurs' Jump" Tomo Takano
◆Make Snacks for Lemurs!
DATE: October 6th & October 13th starts at 2:00p.m.
We are going to make beautiful and delicious festival feast for lemurs
and watch them enjoying.
◆Let's Make SPECIAL Snacks for Lemurs!!
DATE: October 8th & October 17th starts at 12:30
Making stacks for lemurs with very special way! We enjoy watching them
eating.
◆Let's Entertain Lemurs!
DATE: October 20th starts at 2:00p.m.
We make hammocks and toys for lemurs.◆Madagascar Tour
DATE: Every Saturday in October starts at 11:30a.m
Special keeper's guide tour of lemurs and Madagascar at JMC Madagascar
area.
◆Lemurs Photo Exhibition
DATE: October 3rd to November 5th
We display photographs of lemurs taken by visitors and staff.
◆Puzzlemurs!
DATE: Throughout October
A game you will solve mysteries that are set in the facilities.
DATE:
Tokiwa Zoo
・ Ring-Tailed Lemur and Black-and-White Ruffed Lemur.
Keeper talk about these two lemurs species and give some quizzes.
DATE: November 3,4
・Let's make "Lemur flag" together!
The guest draw an illustration and write a message about lemurs on a flag. We'll connect those flags and display them.
DATE: Period of the offer: October 7-21–Period to display it: October 24- November 4
・Into the "Wao"
The participants can go near the Ring-Tailed lemurs and the keeper will talk about them.
DATE: November 4
・Transform yourself into a Ring-Tailed Lemur and a Keeper!
Everybody takes a photograph in disguise in Ring-Tailed Lemur and Keeper.
DATE: October 23- November 4
Online Events
Several organizations are holding online events and specials for the World Lemur Festival. Stay tuned for more details.
Lemur Love
Photography Contest
Art Contest (Adults'/Kids' Division)
Lemur Trivia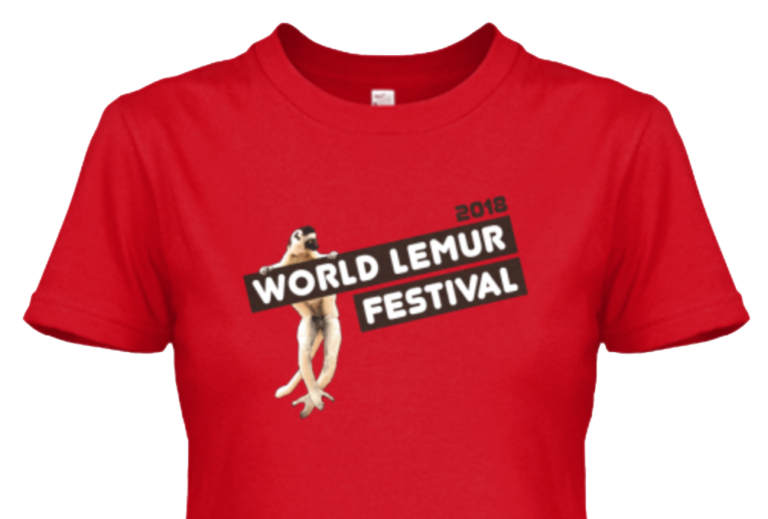 Buy a 2018 World Lemur Day T-Shirt!
Shirt sales will benefit a randomly selected LCN member organization that works to protect at least 1 of the 9 critically endangered sifaka species.
Submit Your Event
Holding an event? Let us know and we will add it to our map and this blog post. Share your photos and stories online using the hashtag #WorldLemurFestival!Email your event details to LCN Director Lucia Rodriguez atlrodriguez.v6@gmail.com or submit via our contact form.
Submit Your Event